Ok folks so here it is in all its glory: the Disney Marathon Race Weekend Recap. Woot! (Bear with me; it's long)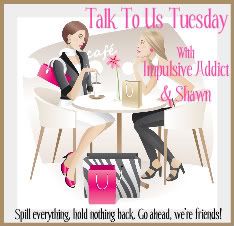 We got into my parents' house about 10 PM Wednesday night (which, btw, was the first day of Spring semester so I was BEAT). Thursday morning, Ash had to acquire his brother from the airport. We went with My dad (mom was working) to Blue Springs State Park where we saw manatees.
We had a pretty big dinner that night which was just OK; we got it from this barbecue place but they messed up and put some weird dressing on Ash's turkey and their Texas Cornbread needed to tell people it had jalapenos in it. Some of us don't like those, you know?
On Friday, my mom took the day off and went with us (and the kids) down to Disney so we could pick up our race packets and check into Port Orleans for later. It was a long drive there and a longer drive back and we were all hungry and tired. Ended up eating at a Pizza Hut around 2 PM. But the kids napped late and we had spaghetti for dinner to prep for our half the next day.
The three of us went to our hotel around 7 or 8 I guess and prepped our running clothes and tried to fall asleep early. We woke at 3:50 AM, got all ready, and headed to the bus stop, which was really close to our lodge, which was why we chose that hotel. Unfortunately, everyone and their mom was running the half so we were on the bus for about 40 mins for a 10 minute ride.
Soon as we got into EPCOT, we booked it towards the start but still missed our corral's beginning. We made it in time to see A corral go (fireworks and all) but – even though we were moving forward the whole time – we missed the B corral because they cut it to start C. Hard to explain but we finally crossed the start line and were off, only about 12 mins from the actual start.
I started off a little slow (about a 10:30 pace) because there were just so many people! They wound us through EPCOT roads that led towards Magic Kingdom. With 9 water stops on a 13 mile course, I skipped the first one and tried to make up time. By mile 4-5 we were into Magic Kingdom but right around there it kept bottle-necking. Our one complaint about the whole weekend was how poorly laid out the half course was. When they finally got us onto Main Street, I definitely lost time because I was so in awe of Disney. I haven't been in 8 years and though I have gone a MILLION times, it was so awesome! Overall though, they could have had more of your actual run within the park. On the half, only 2 miles were in the parks.
By the time we left Magic Kingdom, we hit a particularly hard stretch between miles 7-10. I was feeling crappy so I took my second GU and at  one of the water stops, I had both Powerade and water. But I was on time to reach my goal time – 2:19 – so I booked it. I never did hit any wall and by mile 11.5, I was still feeling great, During my last half, mile 11 was where my brain bailed on me and my mental toughness flew out the window. Not this time!
When I climbed this overpass and was at mile 11.5, I gunned it, picked up my pace and the last mile in EPCOT was some of my best long-distance running. I did miss my 2:19 projected time but my final finish was 2:20:54 so not bad! Almost three minutes faster than my October half. I liked this one a lot more because all of the people but I also think that attributed to some slowness. Oh, and I was the only Claire running the entire half-marathon! Cool huh? Muscles felt fine after; little knee soreness which I took care of with this Perform Biofreeze stuff and then the next day, just general thigh and hip flexor pain. Nothing bad. Each race gets so much better.
After I got my medal and a bottle of water and a banana, I found Ash and Ell and we got back on our bus to the hotel. I was ever so glad to be done with my race; I had been nervous and annoyed by the entire act of running leading up to it but it was an amazing experience and the medal was worth it! Unless you run or know people who do, I don't think I can properly explain just how all this feels. I know I never got it until I began running. It's truly awesome though.
Ash's marathon went as well as he had hoped and more; he and his brother finished together and under four hours, which has been his goal for a long time now. Unfortunately I missed their finish by about 2 minutes! I was just getting into the cheer section when they crossed. Le sigh. But I was so happy that Ash met his goals and he was relieved to be done too. We had a big ol' lunch with beer and burgers and after his brother got to the airport, we were all just beat down. BUT, there was still one more 4 hour drive to do and when we pulled into our driveway around 9 PM, I was so glad to be home.
It seemed long and yet, very quick because we were just so busy. I claimed to not be signing up for any long runs this year but I tell you, with each race I do and improve on, I get more excited to do them. I'm taking all this week off but will start back on Saturday with a fiver. It's just not OK to stop running entirely.
There you have it: all the stuff I did over the past four days. For now, I have a TON of stuff to catch up on and I want to get back to regular blogging! See you all in the blogosphere.
Man Candy: Maximillian Silberman. I could swear I featured him before but apparently not. And he is just too yummy to pass up.