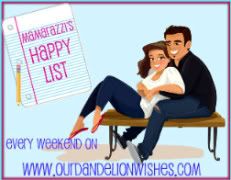 This week was exceedingly busy but what's awesome is that I got everything done before leaving yesterday.
Isaac is one! I think that's pretty self-explanatory as to why it makes the list. I love the 12-18 month time frame. They're so exploratory and inquisitive.
I am still buying Country songs and OMG, there's just so many good ones to discover!
An email went out yesterday for an award solely for exceptional staff at our University. Found out last night that one of the TAs – and my good friend – nominated me! The prize is $1000! I'm excited to have at least been nominated.
My hand is feeling really good. I am rebuilding those muscles. Though it still looks pretty rancid. Ugh.
If the sun stays out and dries the grass, I'll be mowing later. This sounds like a hellish chore but I seriously love mowing and the end result. So satisfying!
And here's a pic of the cute little weed flowers in the yard; I kinda like 'em.
Hope everyone's having a great weekend so far!